Ivyhill Technologies has assisted clients in achieving CMMI-based process improvement since 2014. Ivyhill takes pride in helping organizations achieve their process and business improvement goals as quickly as possible and has assisted many organizations in achieving CMMI Level 3 in less than half the normal industry time.
Using a collection of proven processes, templates, tools, and training we have greatly reduced the effort required to implement an organization's standard process and business improvement objectives. Ivyhill has developed process workflow automation that enables organizations to integrate the appropriate CMMI model to facilitate their business process improvement.
Ivyhill provides everything you need to jump start your organization's Process Improvement initiative.
Assess existing development processes
Define CMMI model compliant processes
Prepare Organizations for CMMI appraisal
CMMI Training and team Facilitation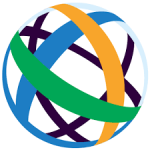 1 & 2 MAY, 2018, Reston, VA
Ivyhill Technologies' principal discusses developing CMMI for Development at maturity Level-3 in small organizations. Building effective processes and innovative solutions to develop, deploy, improve, and monitor delivery in teams where members must fulfill multiple process roles. The presenters discuss the use of Microsoft SharePoint as a centralizing approach to minimizing these challenges and improving adoption.